The CEFPI Foundation & Charitable Trust identifies and pursues primary and secondary research topics dealing with issues concerning the environments "Where Children Learn™". The Foundation also supports scholarly studies, including the compilation and evaluation of existing data to add to the growing body of knowledge regarding the influence of facilities on student achievement. The emphasis of the research focuses on the physical environment's influence on teacher behavior, attitudes and performance. All CEFPI Foundation sponsored research will be published by CEFPI and the CEFPI Foundation and Charitable Trust upon completion. Research findings will also be presented at CEFPI conferences and events.
The CEFPI Foundation & Charitable Trust invites research proposals dealing with issues concerning "Where Children Learn™". The Foundation will consider multiple proposals and may fund up to three (3) submissions this year. One award will be reserved for students completing a Master's or Doctoral thesis/dissertation. Proposals should be delivered electronically in MS Word format no later than March 16, 2007 to sarat@cefpi.org. The awards for the year 2007 are anticipated to be made on or about May 1, 2007.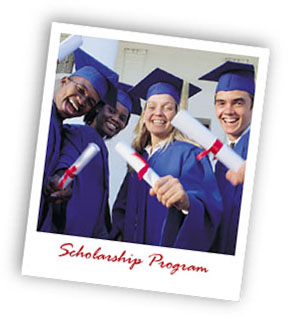 The Dale Scheideman Merit Scholarship program is a nationally competitive merit-based annual scholarship program designed for undergraduate and post-graduate students preparing for a career in educational facility planning and design. This scholarship award was created to honor the significant contributions to the field of facility planning and design by the late Dale Scheideman - architect; Director of New School and Facility Planning, Clark County School District; and Foundation Chairman. Each year, students will be selected to receive a Dale Scheideman Merit Scholarship Award. Members are encouraged to nominate potential candidates. Donations may be made to the CEFPI Foundation & Charitable Trust, designated to the Dale Scheideman Merit Scholarship.
The mission of the CEFPI Paragon Schoolhouse Project is to plan, design, renovate, and return an existing needy school to the community as a high performance, healthy, sustainable school. The school will serve as a center of the community and meet the current and future educational, health and human services needs of the entire community.
Spotlighting our nation's schools and reinforcing the connection between school facilities and student learning, School Building Week includes outstanding events throughout the nation. School Building Week engages schools and school districts of every size, successfully creating greater public awareness of the importance of well-planned, high performing, healthy and sustainable schools that enhance student success and well being and serve as centers of community.
A benefit tournament is held each year at the Council of Educational Facility Planners International's annual conference. Proceeds from the tournament help support the CEFPI Foundation & Charitable Trust.